Subj: Worldpeace-Meeting
Date: 9/14/2003 8:10:26 PM Central America Standard Tim
From: hpcconcernedmember@yahoo.com
To: johnworldpeace@aol.com
Sent from the Internet



John,

Just curious as to how the meeting came off earlier today at church?


> Fine. Those who wanted a one on one explanation and update attended.

I and my spouse did not attend church as we did not want to be in the middle of

any conflict or confrontations.

> There was no confrontation. After church Patty, Walter and Stephanie plus the Grable crew assembled in the session room. There were about 15 of us who assembled at the front of church where Patty normally sits. Keezel and Rowe from the Administrative Commission did not attend church.

> The energy has gone out of the church. Delgatto and Patty and the rest of the defendants know that the judge is about to rule in our favor and this whole mess is going to take on a new energy.

> Delgatto and crew are worn out and the real battle has not even begun. I think if the judge rules in our favor this week you may never see Patty again.

We chose to remove ourselves from that situation.

> That is unfortunate. I guess the church is not worth fighting for. Jesus is not worth standing up for. I have always been facinated by Adolph Hitler's rise to power. After much research, I understand that it was due in part to apathy. The same applies to the war in Iraq. People determine not to get involved and now the United States is in trouble around the world. Israel is now saying that assassinating Arafat is an option. No different than Bush putting a bounty on the head of Saddam and bin-Laden. Bush has set the standard for international cowboyism.

I would just like to know how

many members (not counting non-members) attended this meeting, where it was held and was anything really accomplished.

> About 15. Front of the sanctuary. None of the ghosts attended. Patty and crew did not attend because none of the ghost of which she is one, have ever answered my 75 questions. These people know they cannot stand up to the truth. That is why the session meetings were held off premises, two congregational meetings canceled, I am barred from membership, the church is locked.

> A lot was accomplished. I found out who is committed and who is supportive and who is apathetic. I also know that the Administrative Commission is finished and Patty and crew discredited.

Will this all end soon?

> Ask God.



Sadden Heart

> In the end,
WorldPeace



http://www.presbyterians-r-us.com


---
How can we manifest peace on earth if we do not include everyone (all races, all nations, all religions, both sexes) in our vision of Peace?
---
The WorldPeace Banner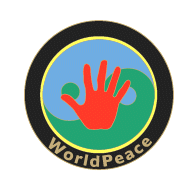 The WorldPeace Insignia : Explanation
Show your desire for Peace and WorldPeace by wearing something endorsing WorldPeace. Make your own pin or badge but remember, WorldPeace is one word. Send me your WorldPeace pin designs and I will display them.

To order a WorldPeace Insignia lapel pin, go to: Order
To the John WorldPeace Galleries Page

To the WorldPeace Peace Page