John WorldPeace

Attorney at Law


2620 Fountain View, Suite 106
Houston, Texas 77057
Tel. 713-784-7618 Fax. 713-784-9063

email johnworldpeace@aol.com

October 1, 2003

To: Lynn Johnson,

Stated Clerk of

Presbytery of New Covenant

1110 Lovett Boulevard via fax at 713-526-8814

Houston, Texas 77006 via CMRRR # 7002 2410 0004 3246 5860

Re: Accusations by Individuals AND

Accusations by Members of a Governing Body

Enclosed find:
1) Two Accusations by Individuals

2) Two Accusations by Members of a Governing Body regarding Joe Delgatto closing off the membership of Heights Presbyterian Church
Sincerely,
John WorldPeace
http://www.presbyterians-r-us.com


---
How can we manifest peace on earth if we do not include everyone (all races, all nations, all religions, both sexes) in our vision of Peace?
---
The WorldPeace Banner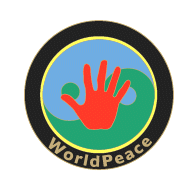 The WorldPeace Insignia : Explanation
To order a WorldPeace Insignia lapel pin, go to: Order
To the John WorldPeace Galleries Page

To the WorldPeace Peace Page