Britain has struck a secret deal worth £1bn to sell arms to Thailand in return for promoting food that has been linked to cancer-causing chemicals. The deal was conceived in May, when the Thai prime minister, Thaksin Shinawatra, visited the UK and met Defence Minister Geoff Hoon (pictured) and Trade Minister Patricia Hewitt. (AFP file photo)...
---
England like America has a lot of money invested in selling arms all around the world. For America and England, war is good for the economy
The reality is that both America and England make a lot of money arming the world.
Few people consider war and killing a business but that is exactly what it is. The industrial nations of the world can produce weapons to arm every country to the teeth. The money flows in direct proportion to the blood that guns and bullets let.
This is the reality of war: follow the money.
John WorldPeace
November 17, 2002
---
Outrage as Iraq views UK arms

Peace campaigners angered as Saddam's top brass 'rub shoulders' with British firms at weapons bazaar

Jason Burke, chief reporter
Sunday October 13, 2002
The Observer

A British Minister will lead a major sales drive by UK weapons and military technology firms at an exhibition attended by high-ranking Iraqi military officials this week.

The news has sparked outrage among arms control campaigners and groups opposed to military action against Iraq. 'It is absurd that we are gearing up to fight a war against these people and simultaneously rubbing shoulders with them at an arms bazaar,' said Martin Hogbin of the Campaign Against Arms Trade.

Around a dozen British firms will be displaying equipment such as tanks, thermal imaging night sights and state-of-the-art air defence missiles at the exhibition in Amman, Jordan. Machine tools that could be used to produce weapons will also be on show. The government-run Defence Export Services Organisation will also have a stall.

Promotional material for the Sofex military fair boasts that Saddam Hussein is sending an official delegation. Sultan Hashim Ahmad, the Iraqi Defence Minister, attended the last Sofex. Sudan, Syria, Libya and Iran - all listed as sponsors of terrorism by the US State Department - are also expected to attend.

'It's an appalling example of double standards. Where there is a buck to be made, we're there,' said Andrew Bergen, spokesman for the Stop the War Coalition, which campaigns against military action against Iraq.

In the Eighties the UK and US supplied Iraq with millions of pounds' worth of military equipment. Baghdad used British companies to procure 'dual-use' machine tools to make ammunition. Even though the UK had imposed an embargo on 'lethal equipment', the Conservative Government let the sales proceed.

The Ministry of Defence confirmed last week that Lord Bach, the Defence Procurement Minister, would be attending the fair. 'Sofex allows the UK defence industry to demonstrate its product range to a number of potential overseas customers very effectively,' said an MoD spokesman.

There is no suggestion that the British firms are doing anything wrong. 'We exhibit there. The Government decides what we can sell to whom,' said a spokesman for the American military aviation giant Lockheed Martin, whose British arm is attending the fair. Lockheed Martin makes the Longbow 'fire-and-forget' and the Hellfire 2 anti-tank missiles. Both would be expected to play a key role in any attack on Iraq.

Some senior industry figures, however, have expressed surprise at the British presence. 'Are we there to show the Iraqis what we are about to drop on them?' one asked. Exhibition organisers list Raytheon, the American company which makes the long-range Cruise missiles that experts predict would spearhead any US bombardment of Iraq, among companies at the fair. Vickers, the UK arms company which makes the Challenger, the Army's main battle tank, will also be exhibiting.

Sales by British firms are carefully vetted, but other nations are less rigorous. The Russian state arms export corporation, Rosoboronexport, which will be at Sofex, provided Robert Mugabe's regime in Zimbabwe with 21,000 AK-47s and eight attack helicopters.

A Romanian firm which offered banned anti-personnel mines for sale at an arms fair in the UK three years ago, will exhibit, as well as Vazovski, a Bulgarian company, which makes grenade launchers, missile and anti-aircraft systems. Vazovski small arms were shipped to Unita rebels with false 'end-user' certificates in the late Nineties.

Britain has always had a tradition of military co-operation with Jordan and the strong representation of UK companies at the fair is being seen as an expression of support for the government of King Abdullah. The Jordanian economy benefits hugely from trade with Iraq. Any military operations will have a massive impact in the kingdom.

The Middle East has long been a good market for British weapons firms. According to recent Foreign Office figures, the UK licensed arms exports worth £1.4 billion to the Middle East and North Africa between January 1999 and December 2001.



---
The right to fair arms

Gideon Burrows asks why British government representatives are at this year's Sofex arms fair when countries known to be 'sponsors of state terrorism' - such as Iraq - are also there

Thursday October 17, 2002

Britain's presence at the Special Operations Forces Exhibition (Sofex) 2002 in Jordan this week is the latest in a long list of New Labour's broken promises over the issue of weapons sales.

The first promise to go by the wayside was their much-vaunted ethical foreign policy, which was quickly dispatched during Labour's first four years in power so that arms could be sold to Indonesia, China and other countries known to be human rights abusers.

Next, the government's pledge not to sell arms to countries crushed by poverty and debt was reneged so that a £28m military air traffic control system could be shipped to Tanzania, one of the world's poorest countries. It was a piece of kit the country neither needed or could afford.

More recently the foreign secretary, Jack Straw, consigned the European code of conduct on arms exports to the dustbin when he announced the UK would now take its strategic relationship with a recipient country into account when deciding whether to grant export licenses.

But the British presence at Sofex 2002 tops them all. The British army, British arms companies and a British government agency (not to mention, of course, Prince Andrew and the defence minister, Lord Bach) are this week buying, selling, doing deals and sharing information at a Middle Eastern showcase for all kinds of weapons, from small arms to landmines, battlefield tanks and fighter jets.

Official delegations from Iraq (one of which had an encounter with Prince Andrew that was described by Radio 4's Today programme as a "strategic jostle") and Iran are also attending the show. Both are members of Tony Blair and George Bush's so-called "axis of evil".

Did Mr Blair not notice them on the guest list? Did Jack Straw overlook the fact that delegations from Sudan, Syria and Libya, three more states defined as "sponsors of state terrorism" by the US state department, would also be attending?

The British government agency attending the fair is the defence export services organisation, whose sole job is to flog British equipment abroad. The British Defence Manufacturers Association, which represents and lobbies on behalf of British weapons firms, is also there. And the British army is participating, at the fair, in the official handover to Jordan of Challenger tanks.

Among the British arms manufacturers attending are the tank firm Vickers, and the British arm of the US weapons giant Lockheed-Martin. Lockheed-Martin makes the Longbow "fire and forget" missile and Hellfire II anti-tank missiles, as well as the F-16 fighter jet. All are likely to be deployed when the US attacks Iraq.

Among the ten American firms exhibiting at Sofex is Raytheon, the world's largest missile manufacturer and purveyor of the Tomahawk cruise missile, which was rained down over Afghanistan earlier this year.

If the Britain and the United States are serious about halting tyranny, terrorism and weapons proliferation in the Middle East, they should not be flogging arms there, but acting to restrict weapons sales.

Arms sales are good for British jobs, runs the argument. But Iraq, Iran, Syria, Sudan, and all the other declared enemies of the free world, are not at the arms fair for fun or to make new friends. Official delegations are sent to arms fairs to buy weapons.

At Sofex 2000, many Middle Eastern states took a keen interest in a piece of Ukrainian-built kit called the Kolchuga radar. The system can detect US stealth bombers. It has since emerged that, following the fair, the Ukraine reportedly sold the system to Iraq, in breach of the UN arms embargo. US defence intelligence has confirmed that Iraq has the system, and this week British and American detectives are travelling to the Ukraine to investigate.

The billions of arms shipped to the Saudis as well as other major Middle Eastern states over the past 20 years has resulted in very little, if any, political influence. The region is still defined by forced oligarchies and dictatorships. Despite whirlwind support-building tours by top dogs in the US and UK administrations, not one Middle Eastern country is yet fully on board with the war on terror, and not one has agreed to sanction a unilateral attack on Iraq.

Study after study, including one commissioned by the British government, has revealed that the job losses incurred by a drastic reduction in UK arms exports would be unfortunate, but not crushing to the UK economy.

One study by the respected military issues thinktank, the Oxford Research Group, revealed the UK already subsidises every British arms export job to the tune of £4,600 a year. Another study by Ian Goudie of the Defence and Aerospace Analysts group revealed UK arms exports account for only 0.3% of total UK employment. Nearly three times as many people leave the unemployment register every year.

If the argument over arms sales is about jobs, it is also about human lives. Not just the lives of the thousands who will be killed by British-sold military equipment over the coming decades, but the very real threat to the life of every person in the UK that is maintained and fuelled by the fact that the British government continues to pour weapons into the world's most volatile region.

· Gideon Burrows is author of the No-Nonsense Guide to the Arms Trade, published by Verso this month

· This article will appear in the October 25 issue of Tribune



Email
gideon@foundationspa.co.uk

---
UK forges £1bn secret arms deal with Thailand

Minister agrees to help promote food products linked to cancer

Antony Barnett, public affairs editor
Sunday November 10, 2002
The Observer

Britain has struck a secret deal worth £1 billion to sell arms to Thailand in return for promoting food that has been linked to cancer-causing chemicals.

The deal, which was last night condemned as 'disgraceful' by opposition MPs and farmers, involves Britain selling guns, Hawk jets, riot control equipment and secondhand frigates from the Royal Navy to Thailand.

In return, Britain has agreed to provide financial help to Thailand to develop its farming industry and promote Thai food products in this country and abroad.

The deal was conceived in May, when the Thai prime minister, Thaksin Shinawatra, visited the UK and met Defence Minister Geoff Hoon and Trade Minister Patricia Hewitt. Hewitt also agreed to help Thailand overturn the European Union ban on the import of Thai chickens.

The ban was introduced after it was discovered that the poultry contained cancer-causing chemicals after farmers had been using illegal veterinary drugs.

The agreement on the highly controversial arms deal was formally signed last month by the British ambassador in Bangkok.

Opposition MPs last night claimed the deal has strong echoes of the arms-for-aid scandals that plagued the Tories and were supposedly outlawed by the Labour government.

The Liberal Democrats have demanded full details of the agreement, questioning what taxpayers' money is being used to support the deal and whether it is compatible with EU free trade policy.

Vince Cable, Lib Dem trade and industry spokesman, who last night wrote to Hewitt, said: 'This is a deeply depressing and disgraceful deal. Linking arms sales with food production gives a whole new meaning to the phrase "swords to ploughshares".

'If the DTI is to promote actively the import of Thai food goods for the sole benefit of BAe Systems, then the Labour government has sunk to a new low in its arms trade policies.'

A spokesman for the Campaign Against the Arms Trade said: 'Not only is this another example of pushing weapons sales on the developing world but to tie it with food production is outrageous and morally unacceptable. It's simply an arms-for-aid scandal in another guise.'

The farming community has also reacted with anger at the deal which it claims threatens jobs.

Ian Johnson, for the National Farmers Union in the South West, said: 'Aside from the moral question, it's extraordinary that the Government which appears to have abandoned British farmers seems to be doing all it can to help farmers in the Third World who will end up exporting cheaper - and some would argue - inferior products into our markets.'

According to reports in the Thai press, under the pact the British government would seek to increase imports of Thai farm produce and help find new markets for Thai goods. In return the Thai government will buy arms from British Aerospace, now known as BAe Systems.

The Department of Trade and Industry last night refused to comment on the deal, but the Foreign Office defended it, saying it will modernise Thai armed forces and help it combat terrorism, at the same time alleviating poverty and improving its food production.

A Foreign Office spokesman denied it was an 'arms-for-aid' deal because it would be BAe Systems investing in Thailand's agriculture sector and not the British state. He said Britain would promote Thai food exports to other parts of the world and not the UK.

A spokesman for BAe said the deal was in an 'embryonic stage' and was a little 'unusual'. But he said it was similar to most major defence deals in which the company agrees to invest in local industry, known as 'offsets'.

In 1997, International Development Secretary Clare Short announced she was banning deals linking arms sales to aid, following the Pergau Dam scandal in which the Conservative government gave Malaysia £300m to help build a controversial dam in exchange for buying British arms. The High Court ruled that former Foreign Secretary Douglas Hurd acted unlawfully in allowing such a deal.
---
The sordid truth behind an arms deal

How a UK company gains while South Africa's poor are losing out

David Leigh
Wednesday July 17, 2002
The Guardian

The backstairs arm-twisting behind the UK's lucrative weapons sales normally stays secret. Thanks, however, to a rare opportunity to get at the figures on one recent £400m deal, an unsavoury truth has emerged. Britain is, in effect, colluding with the South African government to cheat the poor.

South Africa is a country racked by Aids, poverty and 35% unemployment. This week, its army was reported to have only a handful of operating tanks and largely unfit troops. It has nevertheless agreed with the UK to buy two dozen sophisticated Hawk warplanes for £17m each - twice the price they needed to pay.

The Blair government backed a 1999 promise to compensate for these high prices by what was touted as a South African Marshall Plan. The arms firm involved would pour cash into civilian industrial investment, they said. Three years have passed and so far those dazzling proposals for so-called offsets have not materialised.

The winners in this situation are a giant UK firm. The Hawks are made in Brough, near Hull, by BAE Systems, where they will keep the factory going for the next four years. The losers appear to be ordinary South Africans.

Facts about the purchase are buried in a parliamentary report on the re-equipment of South Africa's military after the end of apartheid sanctions. It shows that in January 1997 Britain's Tory government first tried to push the Hawks, although they were "by far the most expensive option". Blair, meeting president-designate Thabo Mbeki later that year, renewed the lobbying.

A cheaper rival, the Italian MB339FD, was recommended by South African air chiefs. Minutes record "the cost of the Hawk would be twice that of the MB339FD". But the then defence minister, Joe Modise, insisted the contract go to Britain in a combined package with the Swedish Grippen fighter, in which BAE also had a 35% stake.

His chief official, Pierre Steyn, protested in September 1998. "The fact that the [Italian plane] meets the requirements adequately is not reflected ... The Hawk is not the 'best' option from a military point of view - that its acquisition cost would solicit substantially more industrial participation apparently carries the day."

BAE promises of "industrial participation" were indeed lavish. They included a £270m scheme to make power station parts and export them to Zimbabwe. But it never happened. A project for a £93m titanium plant also collapsed when it transpired there was a world glut. "Without these two projects, BAE had virtually no industrial participation package," the report records.

A new list was cobbled together. BAE said US firm Kronos would install a "world class" titanium dioxide plant (used to whiten paper), and a manufacturer would "transfer design and production of vehicles to South Africa" with BAE's help. But these projects also failed to materialise.

Of Kronos, BAE spokesman Linden Birns says: "This project fell away because market conditions were not right." Of vehicle manufacture, Birns still says: "We are looking into starting... something like providing bridging finance for a local manufacturer."

Even minor projects on the list appear to have dematerialised. The company said it would run a £16m "industrial park" to make engineering components. But Birns says: "We're not sure of its status." All BAE can point to is help for an ailing timber mill. And even there, of £40m of planned foreign investment, BAE itself is only putting in £4m.

BAE clouds the issue nowadays by combining both Hawk and the Saab Grippen offset projects within a single £1.5bn arms deal. But even so, the figures are tiny. BAE and Saab have promised jointly to generate £1.3bn worth of foreign investment. Yet so far they have only brought about a fraction of that - less than £100m. That includes the purchase by Swedish Match of a plant making "Taxi" - a kind of chewing tobacco. The firm says it is popular in Sweden, and safe. But cancer fears have banned it in Europe.

The South African government itself is committed to making optimistic noises. And BAE says it has been granted 11 years during the delivery life of the arms contracts to make good all its Hawk promises. "Benefits to the country will balloon in the second half," Birns says. But by the time that prediction is put to the test, the overpriced British Hawks will long have been paid for - in hard cash. And there will be no way to get the bulk of the money back.

"Whenever we get the chance to examine the reality of these offsets, they never seem to be there," says Professor Paul Dunne of Middlesex University, an economist specialising in military sales. "Offsets should be scrapped. It is scandalous for arms deals to operate in this way."

· David Leigh is the Guardian's investigations editor



---
How can we manifest peace on earth if we do not include everyone (all races, all nations, all religions, both sexes) in our vision of Peace?
---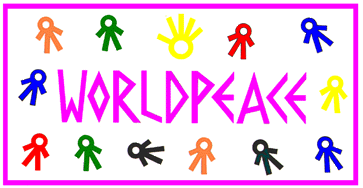 The WorldPeace Banner
To the John WorldPeace Galleries Page

To the WorldPeace Peace Page