John WorldPeace
Attorney at Law
2620 Fountain View, Suite 106
Houston, Texas 77057
Tel. 713-784-7618 Fax. 713-784-9063
email: johnworldpeace@aol.com
July 31, 2003
The Honorable James R. Fry
15th Judicial District Court
200 S. Crockett St.
Sherman, Texas 75090 via fax at: 903-813-4304
Re:       Cause No.:  2002-42081; Commission for Lawyer Discipline vs. John WorldPeace; In the 269th Judicial District Court of Harris County, Texas
To the Honorable Judge Fry,
1)  Attached find a Settlement Agreement that was negotiated in mediation on Tuesday.  You will notice that I was the Defendant in those lawsuits but without filing a counter claim, I was paid $13,000 by the Plaintiffs.  I was sued for my actions as the opposing attorney in two other lawsuits against the Plaintiffs.  The point is that when a Plaintiff settles a lawsuit against a Defendant by paying the Defendant $13,000, there is a strong indication that the lawsuit was frivolous and groundless.
2)  In those lawsuits, two grievances were filed against me by D. Craig Landin, Attorney at Law, on behalf of the Plaintiffs in an attempt to gain an advantage in those lawsuits. 
3) Mr. Mapes, the senior investigator and non-attorney at the State Bar processed both grievances and assigned them to the Alan Levine (Jewish) investigatory panel knowing they would come back with a finding of just cause.  Mr. Sanders one of the attorneys for the Plaintiffs and Mr. Landin who filed the grievances are also Jewish.  Mr. Sanders in my deposition in those lawsuits stated that he did not like my articles on Ariel Sharon on my web page.
4)  This is further evidence of religious discrimination against me by the State Bar.  I will file a Notice of Filing in the current lawsuit with more details about this unconstitutional behavior by the State Bar in the next few days.
The State Bar grievance process is subject to corruption.  None of the grievances against me would hold up in a civil lawsuit against me.  Yet because of the way the grievance process is structured, the attorneys in that section of the State Bar can harass, coerce and bend most attorneys to their demands.  As I have said, I intend to put an end to those Draconian tactics.  And as John Paul Jones said, "I have not yet begun to fight."
Very sincerely,
WorldPeace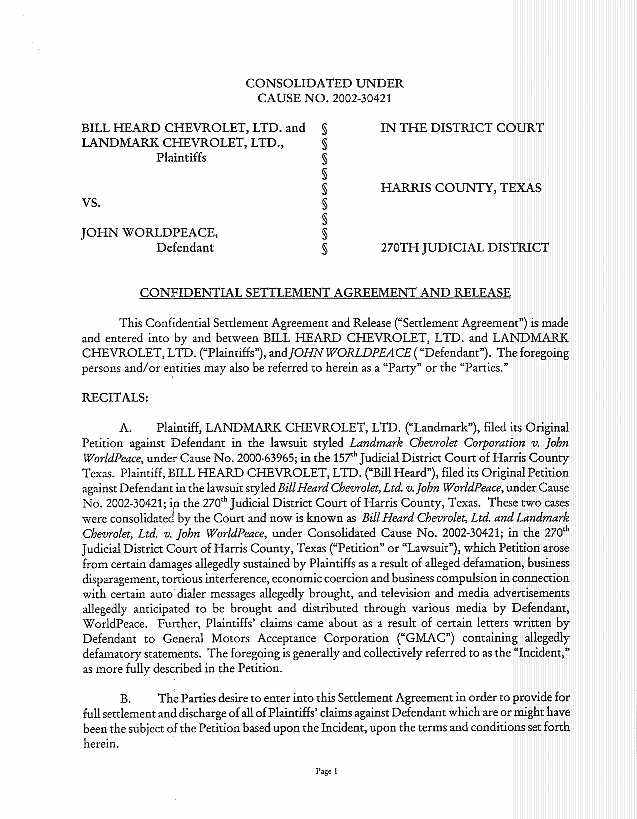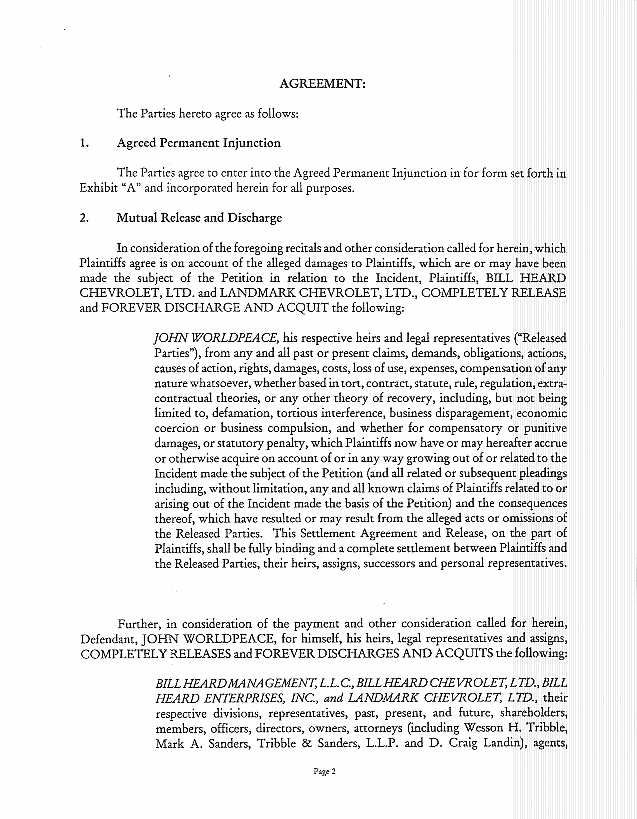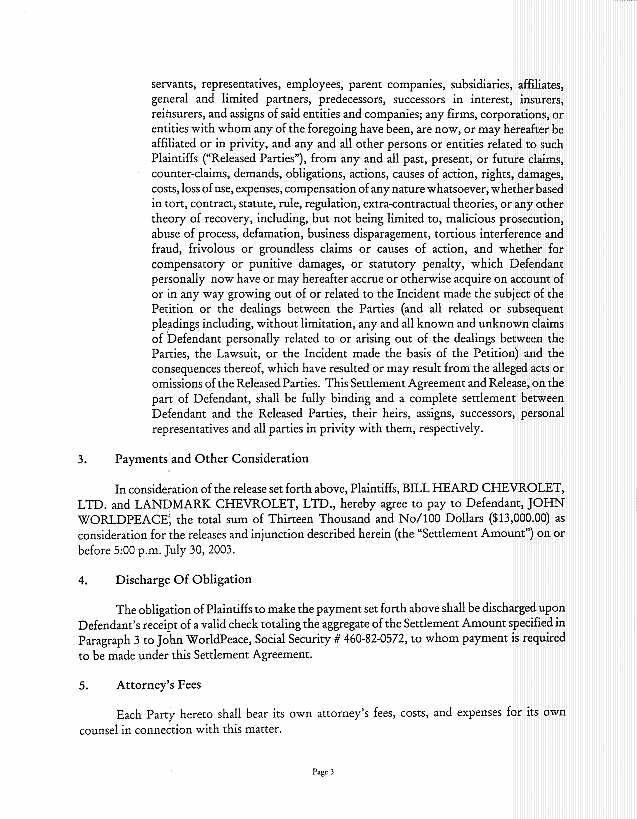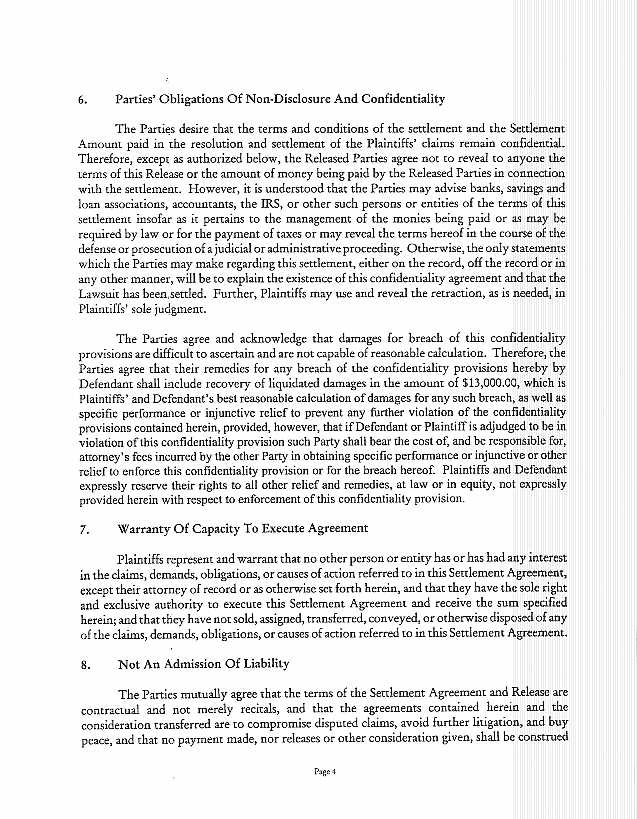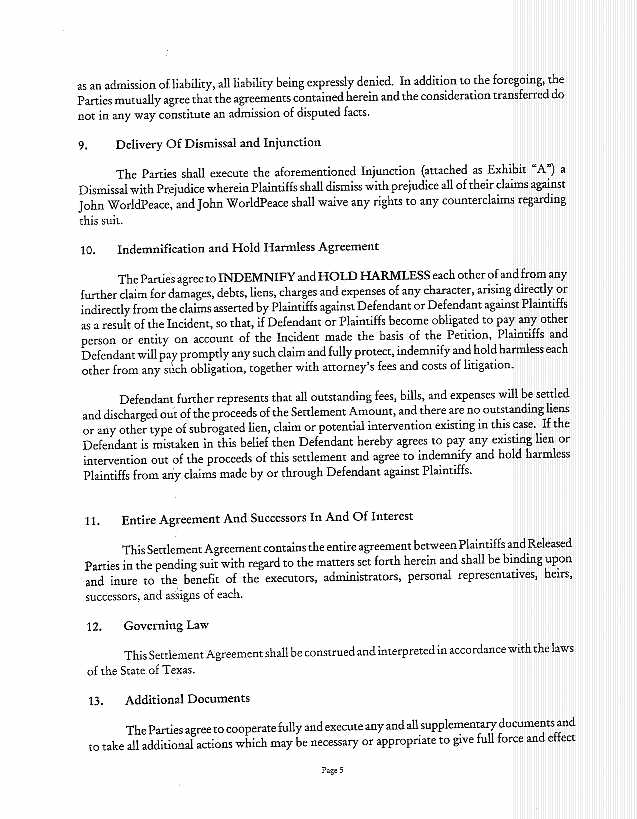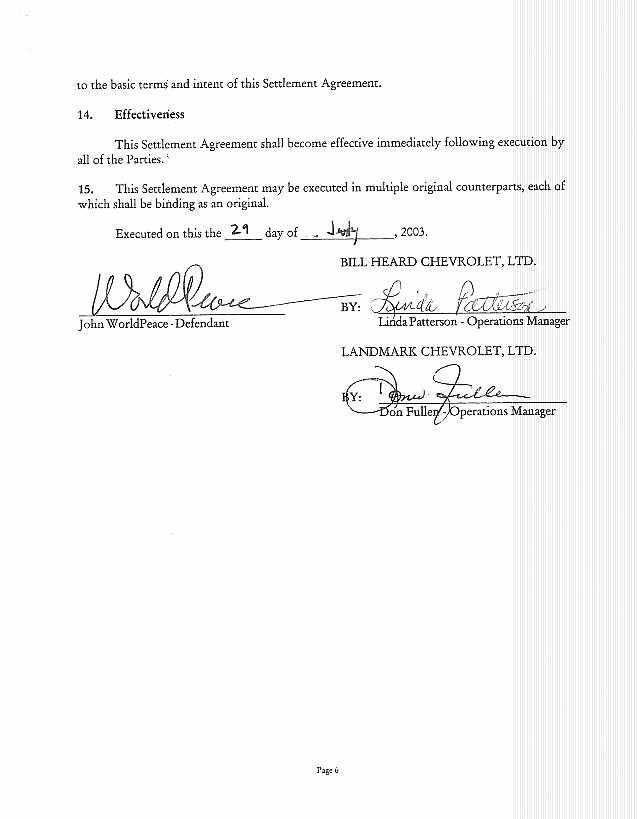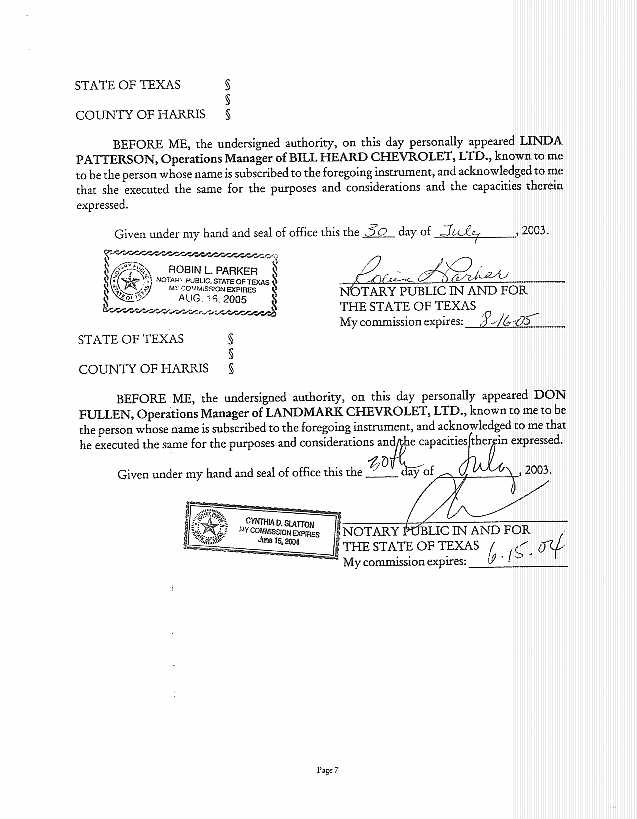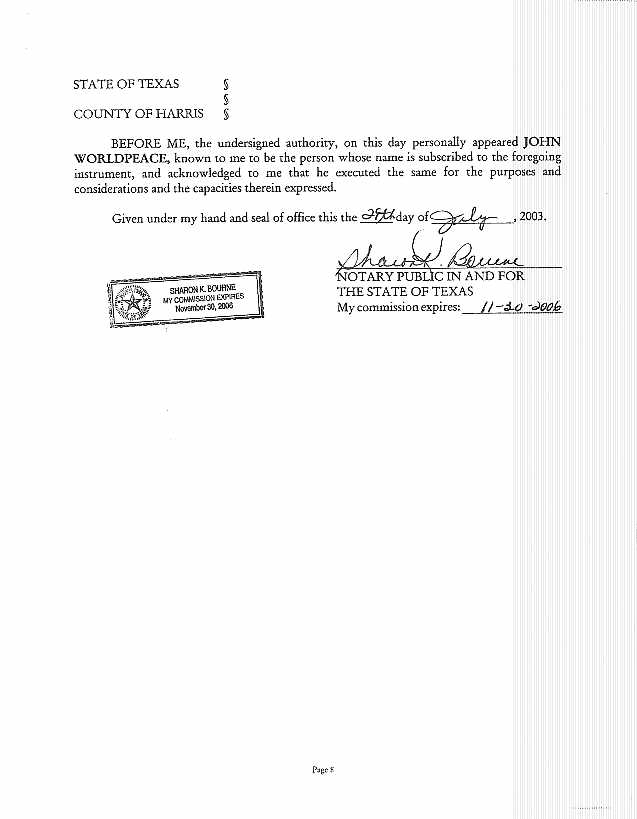 ---
How can we manifest peace on earth if we do not include everyone (all races, all nations, all religions, both sexes) in our vision of Peace?
---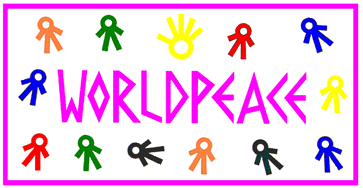 The WorldPeace Banner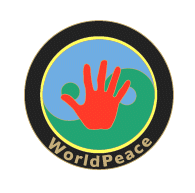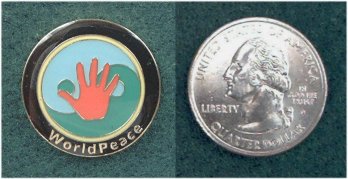 The WorldPeace Insignia : Explanation

To order a WorldPeace Insignia lapel pin, go to: Order
To the John WorldPeace Galleries Page

To the WorldPeace Peace Page