NO. 2002-42081

COMMISSION FOR LAWYER §          IN THE DISTRICT COURT
DISCIPLINE                                                 §
§
V.                                                                    §          HARRIS COUNTY, TEXAS
                                                                        §
JOHN WORLDPEACE                                §          269TH JUDICIAL DISTRICT

WORLDPEACE'S SUPPLEMENTAL ANSWER AND COUNTERCLAIM

TO THE HONORABLE JUDGE OF THIS COURT

            COMES NOW, WorldPeace and files this WORLDPEACE SUPPLEMENTAL ANSWER AND COUNTERCLAIM and would show the court the following:
DISCOVERY
           

Discovery will be conducted under Rule 190.3 Texas Rules of Civil Procedure.
PARTIES
           

Plaintiff, John WorldPeace, is an individual residing in Houston, Harris County, Texas.
           

Defendant, Johnell Collins is and individual residing at 12714 Ashford Chase, Houston, Harris County, Texas, 77082 and can be served at that address:
I.
 

FACTS REGARDING FRAUD AND BREACH OF CONTRACT AND
QUANTUM MERUIT
            On or about April 28, 1999, WorldPeace entered into a Retainer Fee Agreement with Defendant whereby WorldPeace would substitute into an ongoing lawsuit (Cause No. 715,017: In the County Civil Court at Law Number Two; Harris County, Texas) in which Defendant was trying to recover title to a 1979 For Semi-Tractor and a 1983 Lufkin Trailer; said title being in the name of Alvin Arbuckle.
            The value of the Tractor/Trailer was $22,000.00.  Due to the fact that the underlying lawsuit had been mishandled by the prior attorney and WorldPeace was going to have to do significant work to reestablish Defendant's position in the lawsuit, WorldPeace demanded a $2,500 non-refundable fee in addition to his contingency fee.
            WorldPeace substituted into the lawsuit which was called to trial on January 1, 2000.  Per the final judgment in that lawsuit, title to the $22,000.00 tractor/trailer was vested in Defendant and in addition Defendant was awarded $3,000.00 in damages.  Therefore, the total amount awarded to Defendant in that lawsuit was $25,000.00.
            From the date of the final judgment up to the date of this Motion for Summary Judgment, WorldPeace has collected and maintained in his possession $1,000.00 from Arbuckle, Defendant in the underlying lawsuit.
            Defendant Collins has refused to pay WorldPeace one cent of his fee per the Retainer Fee Agreement.
CAUSES OF ACTION AND DAMAGES
            WorldPeace sues Defendant for fraud, breach of contract and quantum meruit and alleges actual damages in excess of $10,000.00.  As the fraudulent acts of Defendant were committed with actual malice, WorldPeace sues Defendant for exemplary damages.
II.  FACTS REGARDING SLANDER, INVASION OF PRIVACY AND
INTENTIONAL INFLICTION OF EMOTIONAL DISTRESS
            WorldPeace represented Defendant in Cause No. 715,017; Collins v. Arbuckle; CCCL No. Three, Harris County, Texas.  Due to the efforts of WorldPeace, Defendant prevailed in that case and recovered the equivalent of $15,000.  Defendant per her contract with WorldPeace owed WorldPeace $10,000 in attorney fees.  Defendant refused to pay WorldPeace and WorldPeace sued Defendant in Cause No. 2000-31108, WorldPeace v. Collins; 281st Judicial District court, Harris County, Texas.
            Prior to WorldPeace filing suit, Defendant filed a complaint with the State Bar of Texas against WorldPeace.  The Defendant was repeatedly warned by the State not to reveal anything about the grievance to anyone other than her attorney or the Chief Disciplinary Counsel.
            WorldPeace filed a Motion for Summary Judgment in Cause No. 2000-31108 and Defendant filed a response on October 21, 2000.
            In said response, Defendant revealed on the front page of said response the fact that she had filed a grievance on WorldPeace.
            In addition on page 5 of Defendant's affidavit supporting her Response to WorldPeace's Motion for Summary Judgment, Defendant incredibly quoted the State Bar's warning to her regarding revealing anything about the grievance and then state that "A panel apparently made a ruling on July 18, 2000, and it is my understanding that Attorney WorldPeace gave notice of appeal and the matter is set for trial in mid November, 2000."
            WorldPeace would show the court that Defendant's statement is incorrect.
ARGUMENT
            Every person in general and the State Bar in specific understands that a lawyer's
Reputation is critical to his success in practicing law.  That is why the State Bar demands that its
Grievance proceedings be kept absolutely confidential until such time as a settlement is reached with the lawyer for sanctions or suit is actually filed in the District Court.  If no wrongful acts are found against the lawyer, the grievance will be dismissed without publicity.
            The purpose of the State Bar rules is to prevent individuals like Defendant from using the Grievance process to gain ad advantage in a lawsuit; just exactly what the Defendant is attempting in this lawsuit.
            Defendant is a practicing nurse and is fully aware of the importance of reputation in the field of law because it is also important in the field of medicine.
            Defendant intentionally, knowingly and maliciously made public the groundless grievance she filed against WorldPeace.  In addition, Defendant intentionally, knowingly and maliciously lied with regard to WorldPeace being sued by the State Bar.  If in fact the State Bar had filed suit against WorldPeace, said lawsuit would be on file in the Ancillary Court on the first floor of the Harris County courthouse; which it is not because no such suit exists.
            In an attempt to avoid paying WorldPeace his fees in the Collins v. Arbuckle suit, Defendant filed a meritless grievance with the State Bar and then in a further attempt to use the grievance process as a lever to avoid paying WorldPeace his fees, Defendant, contrary to the specific warnings of the State Bar made her grievance a part of the public record; all to the severe detriment of WorldPeace's reputation.
            Now, due to the malicious acts of Defendant, WorldPeace will have to contend with other attorneys referencing said slanderous statements by Defendant.  WorldPeace's reputation has been irrevocably tarnished by the intentional acts of Defendant.
CAUSES OF ACTION AND DAMAGES
            WorldPeace sues Defendant for intentional infliction of emotional distress and alleges Actual damages in excess of $100,000.
            As the acts of Defendant were committed with actual malice, WorldPeace sues for exemplary damages.
PRAYER
            WHEREFORE, premises considered, WorldPeace prays that Defendant be served and answer and that WorldPeace have judgment against Defendant and all the relief at law and in equity to which his is justly entitled.                      
Respectfully submitted,
                                                                        __________________________________
                                                                        John WorldPeace
                                                                        TBA No. 21872800
                                                                        2620 Fountain View, Suite 106
                                                                        Houston, Texas   77057
                                                                        Tel:  713-784-7618
                                                                        Fax:  713-784-9063
CERTIFICATE OF SERVICE
I certify that a true and correct copy has been delivered to opposing counsel by fax on August 5, 2003.
                                                                        ______________________________
                                                                        John WorldPeace
---
How can we manifest peace on earth if we do not include everyone (all races, all nations, all religions, both sexes) in our vision of Peace?
---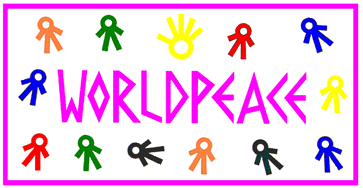 The WorldPeace Banner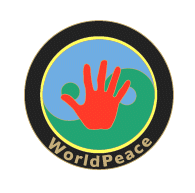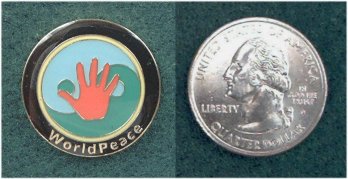 The WorldPeace Insignia : Explanation

To order a WorldPeace Insignia lapel pin, go to: Order
To the John WorldPeace Galleries Page

To the WorldPeace Peace Page