NO. 2002-42081
COMMISSION FOR LAWYER § IN THE DISTRICT COURT
DISCIPLINE §
§
V. § HARRIS COUNTY , TEXAS
§
JOHN WORLDPEACE § 269TH JUDICIAL DISTRICT
MOTION (DEMAND) FOR HEARING ON
RESPONDENT'S MOTION TO COMPEL PRODUCTION
TO THE HONORABLE JUDGE OF SAID COURT
COMES NOW, WorldPeace, Respondent in the above styled and numbered cause, and files this MOTION (DEMAND) FOR HEARING ON RESPONDENT'S MOTION TO COMPEL PRODUCTION and would show the Court the following:
FACTS
WorldPeace has requested the court to set a hearing on WorldPeace Motion to Compel production of cases in which Mr. Molleston has violated Rule 3.01 of the Texas Rules of Disciplinary Procedure as he alleged to the court in the pretrial hearing of the underlying matter on April 14, 2003 .
The court has refused to set the hearing. On November 7, 2003, at a hearing for various post judgment motions filed by WorldPeace, Judge Fry ruled that discovery had been closed prior to trial and that the court was not going to hear Respondent's Motion to Compel.
WorldPeace would show the court that the Molleston discovery has nothing to do with the case in chief but with Rule 13 TRCP sanctions and Chapter 9 & 10 TCP&RC violations that were committed by Mr. Molleston at pretrial.
WorldPeace alleges that the August 27, 2003 , Judgment for Disbarment is interlocutory (see Lehman, 39 S.W. 3d 191) and there is presently no definite termination date for the end of the court's plenary power.
Further, even if the court wrongly insists that the Judgment for Disbarment is final, the court still has plenary power until December 7, 2003 , which is 30 days after the court's ruling with regards to WorldPeace Motion for New Trial per Rule 329(e) TRCP.
"It is only after plenary jurisdiction has expired that a trial court may not sanction counsel for pre-judgment conduct."
In re: Bennett, 900 SW2d 35 ( Tex 1997)
"In Lehmann, we held that a judgment is final for purposes of appeal in circumstances like those of this case "If and only if either it actually disposes of all claims and parties then before the court, or it states with unmistakable clarity that it is a final judgment. Id at 192. We apply this rule to the present case.
As we held in Lehmann, "Mother Hubbard" language like that contained in the July 9 summary judgment does not indicate finality.
Guajardo v. Conwell; 46 S.W. 3d 862, 863-4 ( Tex. 2001)
"We no longer believe that a Mother Hubbard clause in an order or in a judgment issued without a full trial can be taken to indicate finality. We therefore hold that in cases in which only one final and appealable judgment can be rendered, a judgment issued without a conventional trial is final for purposes of appeal if and only if either it actually disposes of all claims and parties then before the court, regardless of its language, or it states with unmistakable clarity that it is a final judgment as to all claims and all parties."
Lehmann v. Har-Con Corp.; 39 S.W. 3d 191, 192-3 ( Tex. 2001)
The issue was critical to the underlying trial because Mr. Molleston had no right to add five additional grievances to the underlying Collins disciplinary petition outside of Rule 3.01 TRDP. The court looked to Mr. Molleston for guidance on the issue and Mr. Molleston lied to the court by stating that he had violated Rule 3.01 several times in the six years that he had worked for the State Bar.
The court believed Mr. Molleston and abused its discretion by proceeding to trial without jurisdiction per Rule 3.02 TRDP.
The court now seems to be covering for Mr. Molleston because the court knows that Mr. Molleston lied to the court and never added additional grievances to a disciplinary petition like he did in the underlying WorldPeace disciplinary petition. The court knows that if Mr. Molleston cannot produce said evidence he will be summarily fired by the State Bar and disbarred for lying to the court. One violation of the TDRPC is enough for a disbarment especially if the violator is a State Bar attorney charged with enforcing the TDRPC.
It is an abuse of discretion for the court to refuse to have a hearing on this matter and mandamus is available to compel the court to set a hearing.
"A trial court may not arbitrarily halt proceedings in a pending case, and mandamus will lie to compel a trial court to hear and rule on motions pending before it.
In re: Tasby, 40 SW3d 190 ( Tex. App. – Texarkana 2001)
PRAYER
WHEREFORE PREMISES CONSIDERED, WorldPeace demands a hearing to compel Mr. Molleston to produce the cases which prove that he has violated Rule 3.01 TRDP in the last six years while employed by the State Bar and for such other and further relief at law or in equity as this court deems proper.
Respectfully submitted,
__________________________________
John WorldPeace
TBA No. 21872800
2620 Fountain View, Suite 106
Houston , Texas 77057
Tel: 713-784-7618
Fax: 713-784-9063
CERTIFICATE OF SERVICE
I certify that a true and correct copy of the foregoing pleading was forwarded to opposing counsel on November 19, 2003 by fax.
_________________________________ John WorldPeace
---
How can we manifest peace on earth if we do not include everyone (all races, all nations, all religions, both sexes) in our vision of Peace?
---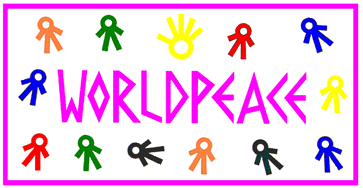 The WorldPeace Banner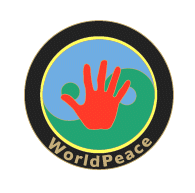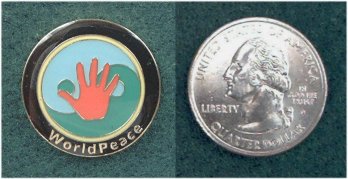 The WorldPeace Insignia : Explanation

To order a WorldPeace Insignia lapel pin, go to: Order
To the John WorldPeace Galleries Page

To the WorldPeace Peace Page