NO. 03-1069

COMPANION TO: 03-978, 03-0990, 03-1022, 03-1023, 03-1049,
03-1070, 03-1079, 03-1082, 03-1083, 03-1084. 03-1117, 03-1139

IN THE

SUPREME COURT

OF TEXAS

______________________________

IN RE:

JOHN WORLDPEACE

______________________________

Re: Cause No. 2002-42081; Commission for Lawyers Discipline v. John WorldPeace, 269th District Court
Harris County , Texas

______________________________________________________________________

RELATOR WORLDPEACE'S
MOTION TO STAY JUDGMENT FOR DISBARMENT

______________________________________________________________________

Filed by: John WorldPeace, Relator

John WorldPeace
2620 Fountainview, Suite 106
Houston , Texas 77057
Tel. 713-784-7618
Fax. 713-784-9063
TBA# 21872800

IDENTITY OF PARTIES AND COUNSEL

The following is a complete list of all the parties and the names and addresses of all counsel in the underlying lawsuit.

Relator (Respondent)

John WorldPeace

John WorldPeace

2620 Fountainview, Suite 106

Houston , Texas 77057

Tel. 713-784-7618

Fax. 713-784-9063

Attorney Pro Se

Respondent: Honorable James R. Fry

Presiding Judge in the Underlying Disciplinary Petition

(Cause No. 2002-42081; Commission for Lawyer Discipline v. John WorldPeace, 269th District Court, Harris County , Texas )

15th Judicial District Court

200 S. Crockett St .

Sherman , Texas 75090

Tel: 903-813-4303

Fax: 903-813-4304

Real Parties in Interest and Parties to the Case. (Petitioner)

Commission for Lawyer Discipline

Dawn Miller

Linda Acevedo

State Bar of Texas

P.O. Box 12487

Austin , Texas 78711

Tel: 512-453-5535

Fax: 512-453-6667

Attorneys for the Commission for Lawyer Discipline

TO THE HONORABLE JUSTICES OF THIS COURT

COMES NOW, Relator and files this RELATOR WORLDPEACE'S MOTION TO STAY JUDGMENT OF DISBARMENT and would show the court the following:

The Texas Rules of Disciplinary Procedure are selectively and arbitrarily enforced. Rule 3.01 TRDP states that all disciplinary petitions "must" be filed with the Clerk of the Supreme Court. WorldPeace would show that the Supreme Court readopted the TRDP on January 1, 2004 , without modifying this provision of Rule 3.01 TRDP.

The Commission for Lawyer Discipline did not abide by Rule 3.01 TRDP when it added five additional complaints to the underlying lawsuit. WorldPeace incorporates Cause No. 03-0990, In Re: John WorldPeace, Supreme Court of Texas refiled as Cause No. 14-04-042-CV, In Re: John WorldPeace, Fourteenth Court of Appeals, Harris County, Texas (pending in the Fourteenth Court of Appeals) into this motion.

Since the "must" provisions of Rule 3.01 TRDP do not apply to the Commission, there is no reason to apply Rule 3.14 TRDP to WorldPeace.

To do so would be a selective enforcement of the TRDP against the Respondent attorney in a disciplinary petition and to not enforce the TRDP against the Commission and its attorneys.

Selective enforcement of the law is unconstitutional.

PRAYER

WHEREFORE, premises considered, WorldPeace prays this court to stay the August 27, 2003 , Judgment for Disbarment against him until all appeals are exhausted and for such other and further relief in equity or at law that this court may deem proper.

Respectfully submitted,


John WorldPeace
2620 Fountainview, Suite 106
Houston , Texas 77057
Tel. 713-784-7618
Fax. 713-784-9063
TBA 21872800
CERTIFICATE OF SERVICE
I certify that a true and correct copy of the foregoing pleading was forwarded to opposing counsel on March 3, 2004 , by fax.
John WorldPeace
CERTIFICATE OF CONFERENCE
Opposing Counsel opposes the RELATOR'S MOTION.
John WorldPeace
---
How can we manifest peace on earth if we do not include everyone (all races, all nations, all religions, both sexes) in our vision of Peace?
---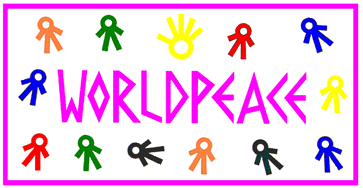 The WorldPeace Banner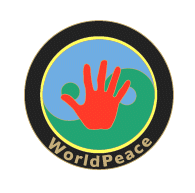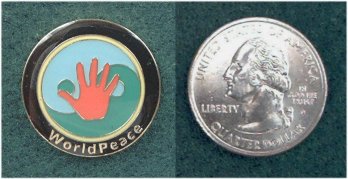 The WorldPeace Insignia : Explanation

To order a WorldPeace Insignia lapel pin, go to: Order
To the John WorldPeace Galleries Page

To the WorldPeace Peace Page