NO. 03-1069
COMPANION TO: 03-978, 03-0990, 03-1022, 03-1023, 03-1049,
03-1070, 03-1079, 03-1082, 03-1083, 03-1084. 03-1117, 03-1139
IN THE
SUPREME COURT
OF TEXAS
______________________________
IN RE:
JOHN WORLDPEACE
______________________________
Re: Cause No. 2002-42081; Commission for Lawyers Discipline v. John WorldPeace, 269th District Court
Harris County , Texas
__________________________________________________________________
RELATOR WORLDPEACE'S
NOTICE OF FILING
REGARDING
RELATOR'S APPLICATION FOR WRIT OF MANDAMUS
REGARDING
FINAL JUDGMENT IN THE 281ST DISTRICT COURT
AND DISMISSAL OF APPEAL IN THE FIRST COURT OF APPEALS
__________________________________________________________________
Filed by: John WorldPeace, Relator
John WorldPeace
2620 Fountainview, Suite 106
Houston , Texas 77057
Tel. 713-784-7618
Fax. 713-784-9063
TBA# 21872800
TO THE HONORABLE JUSTICES OF THIS COURT
COMES NOW, WorldPeace and files this RELATOR WORLDPEACE'S NOTICE OF FILING REGARDING RELATOR'S APPLICATION FOR WRIT OF MANDAMUS REGARDING FINAL JUDGMENT IN THE 281ST DISTRICT COURT AND DISMISSAL OF APPEAL IN THE FIRST COURT OF APPEALS and would show the court the following:
WorldPeace incorporates Cause No. 04-0234; In re: John WorldPeace, Supreme Court of Texas filed with this court on March 11, 2004 , and a companion to this cause number, into this case.
PRAYER
WHEREFORE, premises considered, WorldPeace prays this court to take judicial notice of said filing and for such other and further relief at law or in equity as this court may deem proper.
Respectfully submitted,
_______________________________
John WorldPeace
2620 Fountainview, Suite 106
Houston , Texas 77057
Tel. 713-784-7618
Fax. 713-784-9063
TBA No. 21872800
CERTIFICATE OF SERVICE
I certify that a true and correct copy of the foregoing pleading was forwarded to opposing counsel on March 11, 2004 , by fax and to the Clerk of the Supreme Court of Texas on March 11, 2004 , via EXPRESS MAIL.
John WorldPeace
---
How can we manifest peace on earth if we do not include everyone (all races, all nations, all religions, both sexes) in our vision of Peace?
---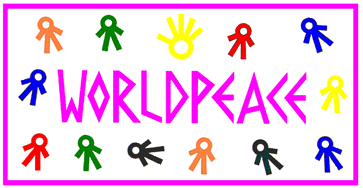 The WorldPeace Banner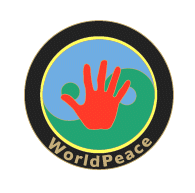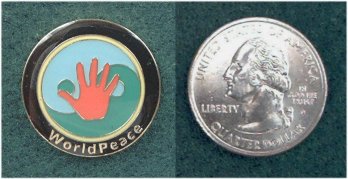 The WorldPeace Insignia : Explanation

To order a WorldPeace Insignia lapel pin, go to: Order
To the John WorldPeace Galleries Page

To the WorldPeace Peace Page